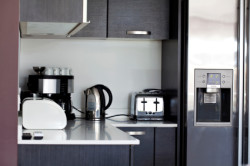 Do you need appliance repair at your home in Portland or the surrounding area? Look no further than Knapp's Service & Appliance Repair LLC for expert appliance repairs that solve your problems efficiently and effectively. We provide a wide range of major appliance repair services, always putting quality workmanship and customer service first. Our staff is trained to perform both gas and electrical appliance repair for most brands and models. Whether you're looking for an appliance repairman to fix a serious issue, such as a potential fire hazard, or you are interested in routine maintenance to help you avoid dealing with a completely broken appliance in the future, we have the dedication and the know-how to provide you with high-quality, individualized service. Call or e-mail us today to learn more, and to schedule your appointment! 
Knapp's Service & Appliance Repair LLC offers appliance repair services for:
Ovens
Refrigerators
Washing machines
Dryers
Dishwashers
Garbage disposals
Window air conditioners
Instant hot water dispensers
And more!
No matter how serious your appliance service problems have become, we'll give you reliable results. We're licensed and insured for all of the appliance repairs we do. While we'll always aim to fix your broken appliance on our initial visit, we stand behind our work with a 90-day warranty that covers both parts and labor. You can look forward to getting your kitchen or laundry room back in action soon when you hire Knapp's Service & Appliance Repair LLC for your home appliance repair needs. 
14 Years in Appliance Repair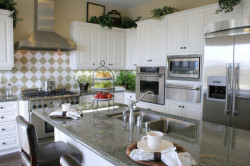 One of the things that sets us apart from other appliance service providers in and around Portland is our extensive on-the-job experience. We've been in appliance repair service for 20 years, and in that time, we've seen just about every issue that can stop a dishwasher, refrigerator, or other appliance from performing as it should. We'll call on our experience to ensure that you get the best possible repairs for your unit. At Knapp's Service & Appliance Repair LLC, we understand how much you rely on your household appliances to keep your routine running smoothly. Let us put our knowledge and experience to work for you. 
Many homeowners simply replace their dysfunctional unit rather than seeking appliance repair service, but if you're concerned about saving money, it's almost always better to call in one of our technicians. For just a fraction of the cost of a brand-new machine, Knapp's Service & Appliance Repair LLC can get your current unit back in perfect working order. Plus, because we offer emergency home appliance repair, you can count on a prompt response and swift, accurate repairs. Contact us now to learn more about why we're the company to trust for local appliance repair in Portland! 
At this time, Knapp's Service & Appliance Repair LLC does not work on Wolf or Viking appliances. We apologize for any inconvenience.